The Rise of Biodiesel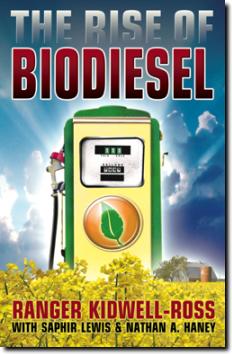 The Rise of Biodiesel
An award-winning book on the emergence and potential of biodiesel by WorldSweeper.com's editor, Ranger Kidwell-Ross
Because of biodiesel's demonstrated ability to reduce engine emissions while drastically increasing average engine life, it is predicted to soon become widely available throughout the world.
However, even though biodiesel offers a number of significant advantages, the use of arable land for fuel — instead of food — is already emerging as a 'hot button topic' around the world.
The fact is, due to political and other factors, the population of the United States is currently far behind in recognizing and utilizing biodiesel. This 92-page book is designed to educate the general user of diesel on what biodiesel is and is not, as well as provide an overview of the fuel's emergence as a top choice worldwide. If you have even a single vehicle powered by diesel — and who doesn't if you're in the sweeping industry — then you'll want to know the information in this book.
The Rise of Biodiesel has already become one of only 11 books and/or e-books to win a coveted U.S. national APEX Award of Excellence in the Communications Concepts annual review process.
Prior to purchase, we invite you to view the Table of Contents and the first chapter of the publication at no charge. Here's a link to the preview information in pdf format.